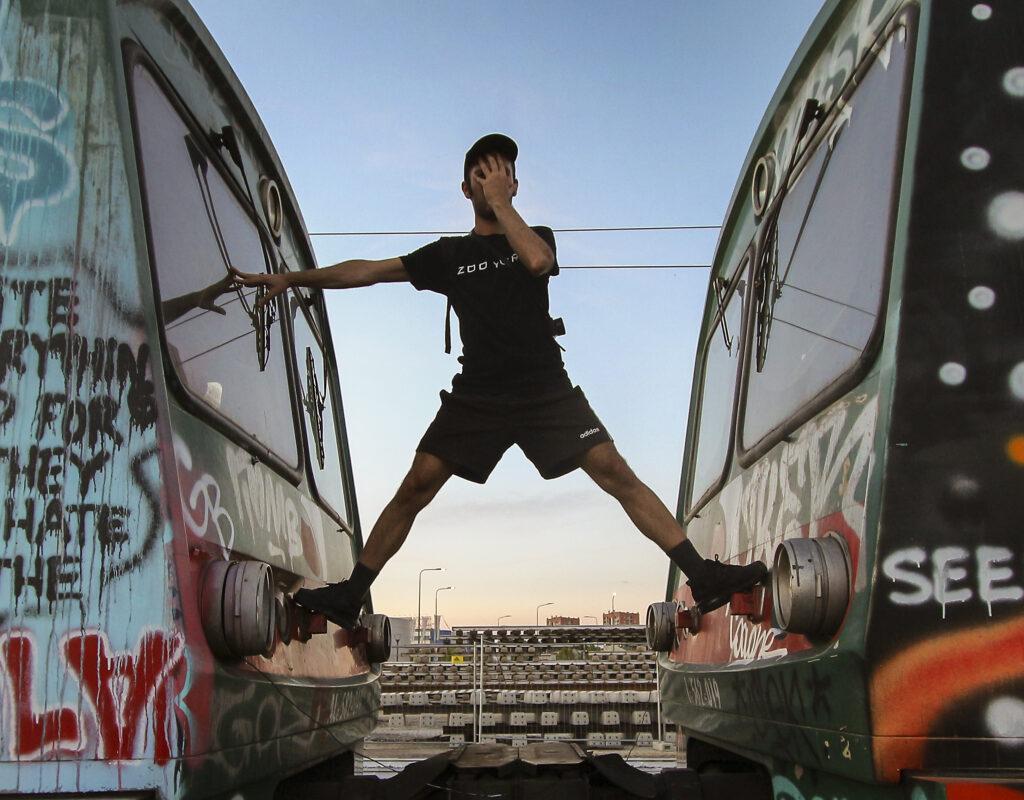 Meuri has the same charm that Turin's rappers had in the 90s. Something crazy. He arrives, smiles, smashes and leaves. Needless to understand what happened and however you like it. You want more.
I was born in '84 but it was in '97 that all started.
I was 12 and my Olympus always with me. I took photos of any detail or situation, until I discovered graffiti and consequently the railway, my greatest passion.
Never studied photography, I only count on my eye and my personal taste. Exercising them over the years, I noticed that they lead me more and more often to capture everything that attracts my attention with particularly symmetrical, monumental, impactful cuts.
IG PROFILE

I have always loved the printed paper of the fanzines and DIY magazines, in fact since 2011 I have been dealing with an editorial project based entirely on photos of graffiti on trains. I just describe it with a more than exhaustive "no comment". I collaborate with lot of sector zines and during the lockdown together with Shyla N. we created Domiciliari 2020, a series of not used photos by each other which perfectly match together.
Nasco nel '84 ma è nel '97 che è iniziato tutto.
Avevo 12 anni e la mia Olympus era sempre con me. Scattavo foto a qualsiasi dettaglio o situazione, finché non scoprii i graffiti e di conseguenza la ferrovia, la mia più grande passione.

Non ho mai studiato fotografia, conto solo sul mio occhio e sul mio gusto personale. Esercitandoli negli anni, ho notato che mi portano sempre più spesso a catturare tutto ciò che attira la mia attenzione con tagli particolarmente simmetrici, monumentali, di impatto.

Amo da sempre la carta stampata delle fanzine e delle riviste DIY, infatti dal 2011 mi occupo di un progetto editoriale basato totalmente su foto di graffiti sui treni, sul quale posso sbilanciarmi con un più che esaustivo "no comment". Collaboro con numerose zine di settore e durante il lockdown insieme a Shyla N. abbiamo creato Domiciliari 2020, una fanzine con una serie di foto d'archivio ,mie e sue, che si sposano perfettamente tra loro.
Il mio canale IG è QUESTO QUI.
Meuri ha lo stesso charme che avevano i rapper a Torino negli anni '90. Qualcosa di pazzesco. Lui arriva, sorride, spacca e se ne va. Manco hai capito cosa è successo e comunque ti piace.
Ne vuoi di più.
PROJECTS