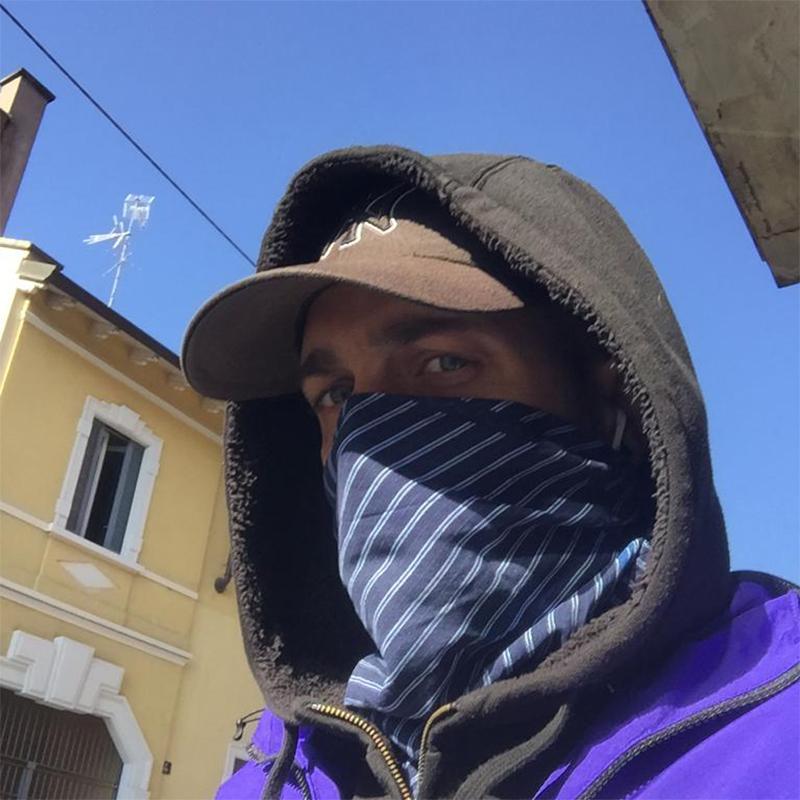 I was born in 1982. Italy was winning the World Cup, we used to listen to games on the radio, the tv was showing japanese cartoons, the toys were american, Mediaset was dictating the tv standards, my favorite foods were Burghy's hamburgers and Mulino Bianco's Soldini, this is the background that influenced my entire work. I am a photographer, I play with images and imagination, often using different tools to complete my projects, I like writing, drawing, cut paper and paste it together, I like to mix incompatible elements to describe myself, people I meet and the world I'm watching. Often I use fragments taken from my archives, sometimes created for a specific reason, to reinvent them, to use them with different meanings, to bring them to life, and set them in different scenarios. In 2012 I started an erotic project called Eromata, a collection of 7000 erotic stills to this day, a sort of collector's book for adults. This project is constantly evolving, many times functioning as inspiration for other journeys. In 2019 I worked as co-author of the book Ultima Edizione: Storie nere dagli archivi de La Notte, a tale of the crime scene in Lombardy, narrated by the unedited shots of photographers of that time.
Sono nato nell'82. Si vincevano i mondiali quell'anno, e le partite si ascoltavano alla radio, i cartoni in tv erano quelli giapponesi, mentre i giocattoli americani, la TV era quella di Mediaset, e il mio cibo preferito erano gli hamburger del Burghy e i Soldini della Mulino Bianco, così si è formato il mio primo immaginario che oggi molto influenza tutto il mio lavoro. Faccio il fotografo, gioco con l'immagine e l'immaginario, usando spesso altri medium per creare i miei lavori, mi piace scrivere, disegnare, tagliare la carta e incollarla, mi piace mixare elementi incompatibili per raccontare me stesso, le persone che incontro e il mondo che osservo. Sempre di più cerco di utilizzare i materiali del mio archivio, magari creati per un motivo, e ripensarli, riutilizzarli con altri significati, ridargli vita, ricontestualizzare questi materiali. Nel 2012 ho iniziato un progetto erotico chiamato Eromata, una raccolta, ad oggi, di 7000 istantanee erotiche, una sorta di personale raccolta di figurine per adulti. Questo lavoro è in continua crescita, e spesso è fonte di materiale per altre sperimentazioni. Nel 2019 sono coautore del volume Ultima Edizione: Storie nere dagli archivi de La Notte, un libro che esplora la fotografia di cronaca nera attraverso gli scatti inediti dei fotografi dello storico quotidiano lombardo.
Il mio canale IG è QUESTO QUI
Sai cane, è meglio che continuo a guardare il cielo, ora a terra c'è solo la tua merda da raccogliere, cadaveri, sborra e quel video della regina delle vespe che danza sporca di terra
You know dog, it is better that I keep staring at the sky, right now the only thing that is on earth is your shit to scoop up, dead bodies, cum, and that video of the queen bee dancing covered in dirt.
PROJECTS