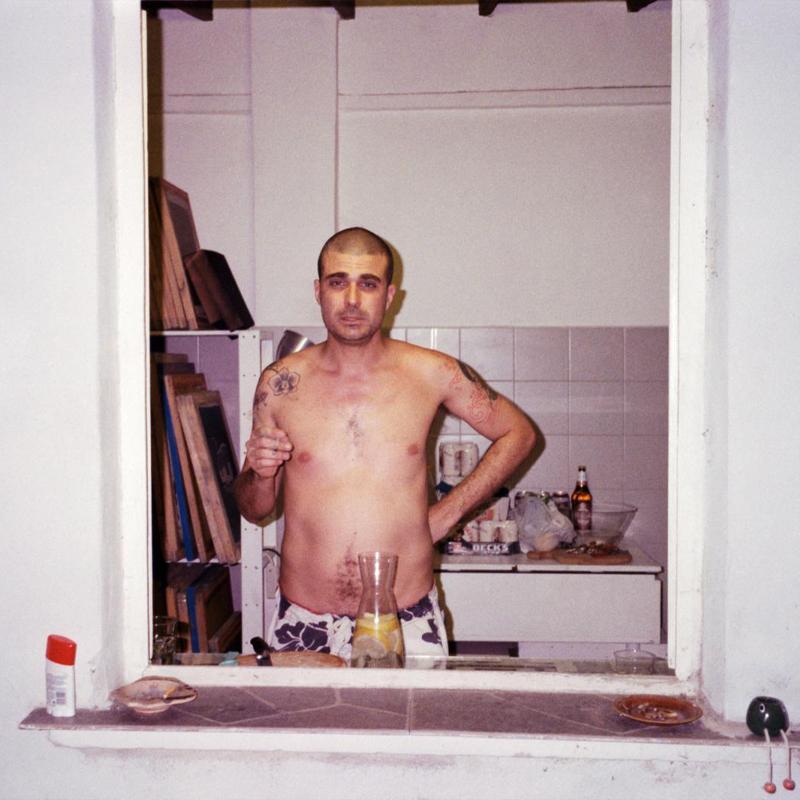 Born in Lombardy in 1982, he is a pretty complex soul. World traveler, focused mostly on visual art, such as photography and video, he is also a pretty indelicate writer and manga expert. His main occupation is to manage all the characters that live in his head, while keeping calm, even though he rarely succeeds. He dwells into a variety of projects that span from comics to expositions, like the one dedicated to Hideo Azuma in 2019. His entire artistic production is driven by the soul, the fears, the anxiety, the discomfort and unbalanced moods, with a constant emotional confusion. He also has a website in which he lists what he's up to, here.
Nasce in Lombardia nel 1983 ed è un personaggio complesso. Giramondo e concentrato soprattutto sulla produzione artistica di materiale visivo, come fotografia e video, è anche un volgare scrittore ed esperto di manga. Il suo impiego principale è quello di gestire la situazione dei coinquilini che abitano la sua testa, mantenendo la calma, che però non gli riesce quasi mai. Si infossa su progetti ed elaborazioni che spaziano anche nel campo del fumetto e delle installazioni, tipo quella dedicata a Hideo Azuma nel 2019. Il motore della sua produzione artistica è quasi esclusivamente alimentato dall'interno, dalle paure, ansie, angosce e stati incostanti dell'umore, oltre che la perenne confusione emotiva. Ha anche un sito dove elenca quello che fa e lo potete trovare qui.
Il suo canale IG è QUESTO QUI

Nonostante l'aspetto carino e la mia indole docile, resto pur sempre selvatico e ogni contatto con esseri troppo diversi da me è da evitare assolutamente. Anche perché sono impossibile da addomesticare, non ho confidenza se non in casi particolari, però se mi fai sentire uno schifo, non è penalmente perseguibile.
Even though I'm cute and docile, I'm still wild and any contact with humans different from me is forbidden. Since it is impossible to domesticate me, I do not give confidence to anyone except on rare occasions, however if you hurt me, you won't be punished.
PROJECTS