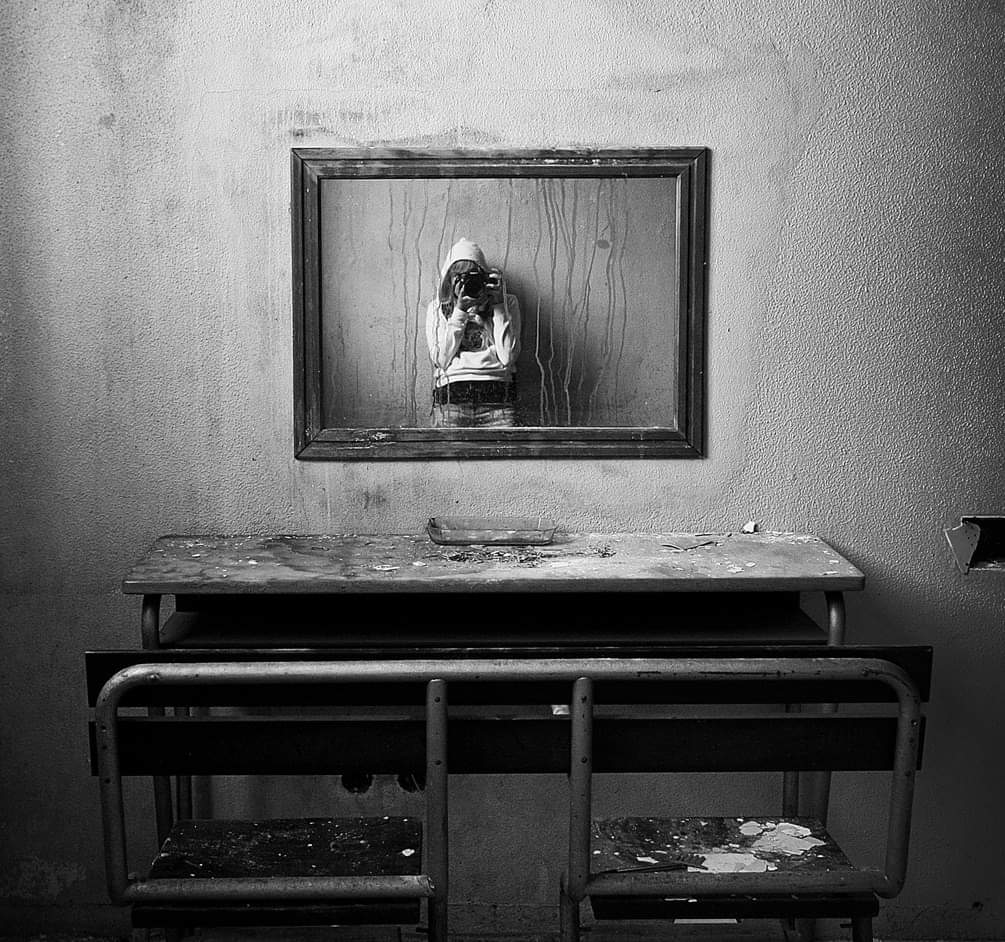 Shyla N.'s work is almost surgical in her chaotic universe. She captures, with her shots, used piece of meat in a metal sea, the decisive hook of a boxer in trouble and the colorful detail in a gray window overlooking the concrete jungle. What they say about her, at the end of the speech is generally: she kicks ass.
Born in Milan, 1984.
My grandfather showed me how to look at the world through a camera, getting the best out of it. I moved to SFO where people showed interest in my photobook Last Month, giving me the chance to close circle one.
In 2020 TTTism published in their 4th issue some portraits I shot to Ruco. In 2019 SAM hosted my solo exhibit Abandons with two amazing djs playing. In 2019 Vetra Navigli hosted Una Vita Decente, street-photography solo exhibit. In 2019 I was involved in Grand Tour – collective exhibit for the Milano Photo Week. In 2017 happened Counterpunch, a solo exhibit in Ragusa. In 2017 Marsèll Paradise hosted Fight, my first solo exhibit. My first publication is Nubi Photos vol II – San Francisco (sold out) for Nubi.
A small, messy selection of Last Moth is in my pretty old portfolio.

IG PROFILE

Alan Maglio inspired me a lot. I had the chance to collaborate with him and to study his work. We did a couple of collective exhibits together. In 2019 at Serio Collective with the project Erotornado
(alongside Luca Mata). In 2013 at Santeria with Nubi Photos
I shoot at a couple of live gigs: Cripple Bastards, Black Breath, Unsane, Rancid, Die Antwoord, Greedy Mistress, Arturo, and others underground bands: some webzines published most of my shots, you can find them all over the web.
I took photos for some album covers like Nerorgasmo, Cripple Bastards, and more. Just check this site or their merch. I shoot portfolios for Valentina Narni Mancinelli, professional MUA, for a graphic studio called Legno, and for the notorious Firehouse Kustom Rockart.
Sono nata a Milano, 1984. Mio nonno mi ha mostrato come guardare il mondo attraverso una macchina fotografica e ottenerne il massimo. Sono andata a San Fancisco dove alcuni hanno mostrato interesse per il mio lavoro fotografico Last Month, dandomi la possibilità di chiudere il cerchio.
Se parliamo di 2020, TTTism ha pubblicato la loro 4th issue con qualche scatto che ho fatto a Ruco. Nel 2019 SAM ha ospitato la mia personale Abandons insieme alla performance di due top DJ. Sempre nel 2019, Vetra Navigli ha organizzato e presentato Una Vita Decente, la mia personale di street-photography e sono stata coinvolta nel progetto Grand Tour – collective exhibit per la Milano Photo Week. La boxe ha ispirato molto il mio lavoro del 2017 dove ho realizzato Counterpunch, una personale a Ragusa e Marsèll Paradise ha ospitato Fight, la mia prima mostra personale. Sulle pubblicazioni, i primi lavori sono quelli di Nubi Photos vol II – San Francisco (sold out) per il progetto Nubi. Un po' di roba su Last Moth legata al progetto è in questo vecchio portfolio.
Alan Maglio mi ha ispirato molto. Ho potuto collaborare con lui e studiare i suoi lavori. Abbiamo anche fatto qualche esposizione insieme. Nel 2019 negli spazi di Serio Collective con la collettiva Erotornado (insieme anche a Luca Mata) e nel 2013 in Santeria con il materiale per Nubi. Mi sono occupata anche di scattare alcuni live show di band quali: Cripple Bastards, Black Breath, Unsane, Rancid, Die Antwoord, Greedy Mistress, Arturo, e altri artisti underground: alcune zine hanno ripreso i miei scatti che si possono vedere sul web. Ho curato la copertina fotografica dei dischi di Nerorgasmo, Cripple Bastards e altri. Si possono notare sul sito del loro merch. Ho scattato per il portfolio di Valentina Narni Mancinelli, professional MUA, per lo studio Legno e per il la mitologica Firehouse Kustom Rockart.
Il mio canale IG è QUESTO QUI.
Il lavoro di Shyla N. è quasi chirurgico nel suo universo caotico. Coglie, con i suoi scatti, l'unico pezzo di carne in un mare di metallo, il gancio decisivo di un pugile che le sta prendendo e il dettaglio colorato in una finestra grigia che da sul cemento.
Quello che si suol dire di lei, quando si finisce un discorso è generalmente che spacca i culi.
PROJECTS